You Can Design The Life You Really Want! Here's a question for you. Back in the day, did you know exactly what your life was going to look like, where you were going and all the steps that would get your there? Did you plan it all out, and – lo and behold – it's turned out exactly how you knew it would?
Nope, neither did I! In fact, do you know anyone who can say that?
This is why I had to invite Darla Claire, Lifestyle Architect and Success Coach with certifications in timeline therapy, hypnotherapy, and NLP life coaching, to talk with us on the Little White Lie Show. She has wisdom to share about what can prevent us from designing the life we really want, in addition to how we can design one that's successful, exciting, juicy and fun! You can watch the entire interview right here:

We all have dreams about our lives and what they are going to look like.
Darla says people put what they want to do in their life out there in the world; however, they don't get to that place where they're able to succeed at really making it happen. Why is that?
Darla's website homepage says it all. "The number one thing that stops us short of having the success we desire is Our MINDSET".  She says it's about how we perceive things – what's happened in our past or handed down generationally – and how that perception could be limiting us. She says, "When we can get a new perspective on what happened, or where we picked up those beliefs from our past, it will completely change our future."
We get to be architects of our lifestyle, leading life instead of allowing it to lead us by the nose. And design the life you really want.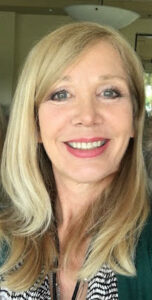 Darla defines 'lifestyle architect' as "actually being conscious about designing your life and building it in the way you want it to go." Earlier in her own life, and with many people she knows or works with as a coach, "life happened to them." It reminds me of John Lennon's song lyric: Life is what happens to you while you're busy making other plans – which I love but I don't want that to be the legacy of my life, do you?
Darla says, when you design your life like an architect would design a house, "that's when there's so much juice in life and we see that we're getting those things that we wanted. It's so exciting to be able to say, 'Hey, this is what I want in life,' and watch it unfold before you. It's really exciting and it makes life worth living. I think it's really important to design our lives."
Amen to that! Darla shares the steps for us to take toward being the architect of our own lives.
1. Take inventory of some of those things that could be holding you back or that might be in your subconscious mind that need to be brought to light.
And just write them down, jot down anything you think of that you can learn from. Darla uses a hypnotherapy type of practice for her clients to facilitate pulling stuff up really quickly. But you can do it yourself.
Tip: Think of something that happened in your past, an event or memory. Put yourself in the observer mode. This means looking at it as if from somebody else's perspective, not your own so you won't get as emotional about it. Listen for anything, any event, that happened to you. You've got to go deep sometimes and just wait for those answers. Meditation works great to get answers from our source, or our higher self, to reveal the lessons from the past we're meant to look at.
2. Challenge your perception about that event or belief.
Ask yourself, "What can I learn from the things my parents told me about money when I was 12 years old (or whatever it is for you)?" And you follow up that question with: "Was it really true? Maybe it was true for somebody else, but is it really true for me? And even if it is true for me, what can I do to change it?"
The answers you will be getting are only for you personally! It's not about anybody else, no matter who else was involved – it's not mom's and dad's fault, not your ex's fault, nobody else's fault. The learnings are good for you and they're positive things for you to carry into your future. Doing this deep work will give you a new perspective on things.
3. Focus on your end game.
Keep these lessons in hand as you move forward to design your life. Because, it's really important to focus on your end game, not on the things that are behind you. Don't be pushed by fear or by the negative of what's happened before. Darla believes strongly in allowing ourselves to be pulled by those things that we want. It's just a tweak of our mind to say, "Yes, I'm going to focus on what I want versus being focused on what I don't want anymore." You can design the life you really want!
You can learn much more about Darla's work and journey to become a lifestyle architect by visiting her website, www.Darla-Claire.com, and her cool instagram posts at darlaclaire_lifestylearchitect.
Have you checked out the premiere issue of Little White Lie Digital Magazine? You can read it here: bit.ly/LWLDigitalMagazine
As always, let's keep this fascinating and empowering conversation going! Share your answers, questions, thoughts on Facebook and don't forget to use the hashtag #LittleWhiteLie.
Thanks for joining the Little White Lie Movement!
For more information or to schedule a strategy session with Caren: www.ConnectWithCaren.com
Latest posts by Caren Glasser
(see all)